---
Keeping up with daily chores can be a tedious task that may become nearly impossible when you're too tired at the end of the day. Everyone's had days when a simple task seemed way too challenging. At times like these, it's crucial to find efficient ways to conquer housework without burning yourself out. Thankfully, if you need help from a reliable house cleaning company in Napa, many could handle your household worries easily. 
Also, some expert tips can help you stay motivated and organized on your own. Read on to learn more.
How do you do chores when you're tired?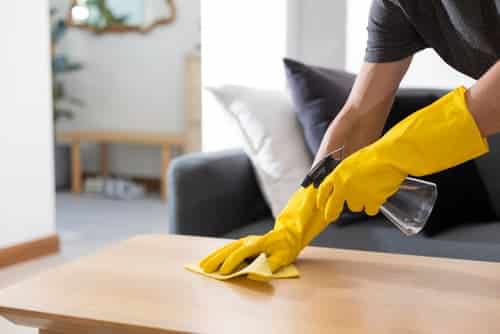 If you're already quite exhausted from a busy day and your energy levels are low, follow these simple tips to turn things around:
1. Create checklists of chores
People are more likely to follow a checklist of specific tasks than just a general idea of what they should do. What's more, when you only have enough energy for one task, grabbing your checklists might be helpful to keep you focused. Plus, spending just 20 minutes per day tidying up is much more useful than wondering where to start.
2. Set realistic goals
Remember that setting realistic goals is vital in the process because this is not the time to handle areas you've been neglecting for too long. Trying to do too much in one day will only lead to frustration and fatigue. Instead, try to break down the chores into smaller, more manageable tasks that can be completed in a short amount of time. This will give you a much-needed sense of accomplishment.
3. Delegate tasks to others
Doing housework doesn't have to be a one-person job. Delegating tasks will help relieve some of the stress associated with chores and make it easier for people to complete their chores. For instance, if you hate sanitizing the bathroom, encourage some of your family members to take over while you take care of the kitchen and other preferred areas.
4. Focus on the important areas
Focusing on more challenging rooms first is a good strategy when trying to save yourself from burnout. Tidying up high-traffic areas before moving onto hard-to-reach places or a guest room will definitely prevent getting overwhelmed with unnecessary details. 
5. Make use of appliances and products
Tackling household duties is much more bearable with the right appliances and cleaning agents on hand. They'll speed up the process and save your energy. For example, use a vacuum cleaner to tackle carpets and rugs faster and a steam mop to deal with hardwood floors effectively.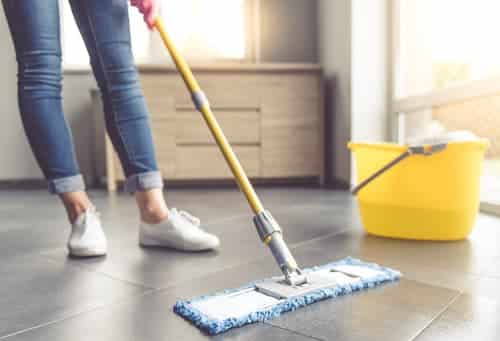 6. Take breaks
Freshening up your home will not be worth it household chores take a toll on you. In the end, it's important to feel the benefits of a hygienic home, especially if you're tired. Taking breaks will lower the stress levels and recharge so that you can continue working efficiently. Once the process is successfully done, reward yourself appropriately. 
Where can I find a trustworthy house cleaning company in Napa?
Whether you're looking for a detail-oriented move out cleaning to end your tenancy properly or can't find enough time to handle your newly bought apartment, Valencia Pro Cleaning is here for you.  We'll match you with experienced and fully vetted professionals that will provide you with an unparalleled customer experience, tailored to your specific needs.
We're at your disposal whether you live near Oxbow Public Market or elsewhere in the area. For fast, seamless booking, simply reach out to us via our online booking platform or give us a call. Get the cleaning service you need!
---
---