---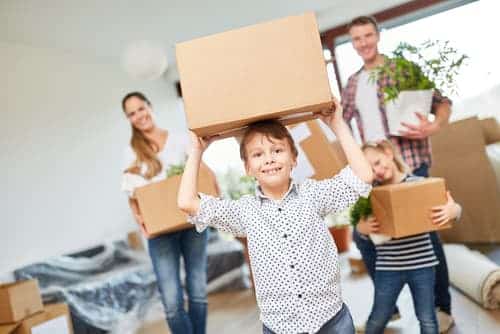 Are you about to move to a new home and can't wait to leave your old house behind? Not so fast. Before you say goodbye to your current abode, you'll have to make sure that it's cleaned to perfection. Of course, a reliable move out cleaning service in Calistoga is always at your disposal if you'd like to take a quick shortcut to premium cleanliness.
If you'd rather clean your old house yourself, with some of our pro tips and tricks, your move out cleaning will be a breeze and you'll avoid common move out cleaning mistakes. Read on to learn more and streamline your move out cleaning experience!
How to make move out cleaning easier?
Even though cleaning a house that you'll probably never set foot in again is the last thing you'd like to be doing, it is a must. Thankfully, there are ways to simplify the painstaking and labor-intensive move out cleaning process. So, what's the best way to get your old home ready for new occupants? Let's take a look:
Move the furniture out first: If possible, it would be a good idea to clean the space after it's been emptied. This way, you won't have to work around the furniture, which will significantly facilitate the whole process. It will allow you to spot problem areas better, too.
Prepare the supplies: Firstly, you should have all of your cleaning equipment at hand. The chances are you already have most of these cleaning products and tools at home. Some of the cleaning supplies you'll probably need are:

Vacuum
Rubber gloves
Mop
Bucket
Duster
Cloths
Scouring pads
Brushes
Multipurpose, glass, and floor cleaners
Disinfectant, etc.

Focus on the kitchen and the bathroom: The wet areas of the house are the ones that show the telltale signs of grime and neglect first, so make sure that they're taken care of. Getting into every nook and cranny of these rooms will be much easier once they are emptied. The devil's in the details, so don't just gloss over the dirty grout or skip cleaning appliance interiors.
Tackle the newly uncovered dirt: When you move your furniture out, some dirty areas that you weren't normally able to see or reach will probably be exposed. For example, the spaces under the living room sofa and kitchen cabinets will now be on full display. Scrub them diligently to remove the accumulated dirt.
Clean the walls: Taking some time to efficiently remove wall stains is a much better (and cheaper) option than painting the whole house. Start by removing anything that's attached to the walls. Then, clean the staining using a microfiber cloth and a cleaning product that's harmless to the paint (mixing a couple of drops of dishwasher detergent and warm water will usually do the trick).
How do I schedule the best move out cleaning service in Calistoga?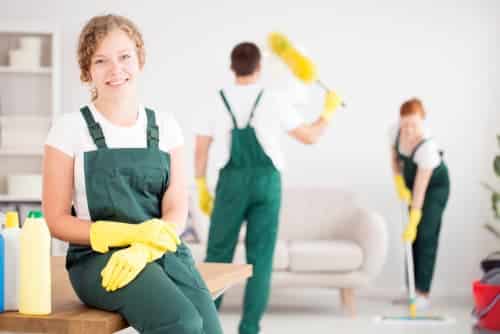 Are you a resident of the city of Calistoga, the home of Calistoga Spa Hot Springs? Then there's an easy answer to all of your cleaning needs: Valencia Pro Cleaning. With a fast-approaching move and plenty of things to do, hiring a dependable company to do your move in cleaning is definitely your safest bet. The cleaning experts we work with will perform a fine-tuned cleaning service, making your move go smoothly.
Apart from thorough move out cleaning, we can also send out a crew to facilitate your move in cleaning process and help rid your new home of construction dust. We'll also be there when you need trusty ongoing home maintenance or a comprehensive yearly deep clean. Contact us today!
---
---