---
You probably can't wait to settle into a new home, but before you do that, you need to make sure that your old one is properly cleaned and left in excellent condition. The easiest way to achieve this is by contacting local move out cleaning professionals in Angwin. They will clean the entire place top to bottom, focusing on all those areas that your landlord will surely inspect.
Aside from cleaning your old house, your trusted cleaning crew can take care of your move in cleaning as well. They will perform a wide range of cleaning chores that should ensure your new residence is germ-free and safe for you and your family to move in.
Aside from hiring professional cleaners, there are a few other things that you can do to speed up your moving process. Let's discover what they are!
How do I move out fast?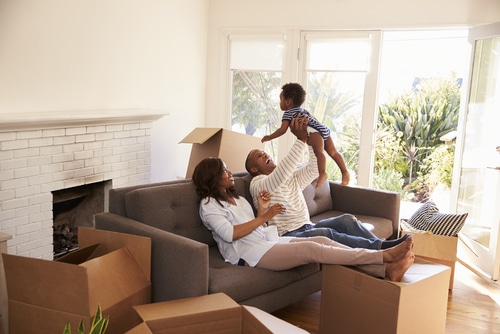 Follow this simple moving guide and discover how you can move out fast and without any unnecessary delays:
1. Make a detailed to-do list
Instead of jumping right into packing, you should come up with a plan and write down everything your need to do before the moving day. This way, even when you feel so tired that you can't think clearly, you will have your to-do list to refer to and see what the next thing on the schedule is. Also, it's much easier to skip a step and forget something if you don't have your move out plan carefully laid out on a piece of paper.
2. Get all the moving supplies in advance
Once you know what you want to bring to the new place, you can easily calculate how many boxes and bags you'll need in order to pack everything. Aside from getting the boxes, you'll also need to buy enough bubble wrap to secure fragile items. Preparing all of this in advance will save you a lot of time since you won't need to interrupt your packing because you have suddenly realized that you don't have enough packing supplies to finish it.
3. Create a packing station
Instead of keeping your packing supplies all over the place and creating an even bigger mess, you should choose one spot, whether it's an entire room or just a corner in your living room, and store them there. That way, instead of wasting half an hour looking for tape every time you want to seal a box, you'll know where it is and be able to fetch it immediately.
4. Get rid of the things you don't really need
Moving to a new place gives you an opportunity to go through your belongings and try to figure out what you need and what you can get rid of. However, instead of just throwing your old clothes away, you can donate them to the local charity. Not only will doing that speed up your packing process, but you'll feel good knowing that you've had a chance to help those in need.
5. Schedule the cleaning timely
Finally, if you don't want to waste your time and energy on cleaning your old apartment, make sure to call the experts. They will use tried-and-tested cleaning products to tackle all the high-traffic areas and remove any built-up dirt and grime that may cost you your security deposit and a positive reference. You just need to reach out to them timely or schedule an appointment via an online booking platform.
How long does it take to do a move out clean?
How long your cleaners will need to clean your old residence will depend on several factors, including the size of the property, the current levels of cleanliness, the cleaning tools your cleaners will use, their experience, and the checklist that they are going to follow. You can talk to your cleaning agency in advance, discuss your needs, and get an approximate time estimate so that you can organize better and be ready for when the moving day comes.
Where to schedule a reliable move out cleaning in Angwin or the area?
Reach out to Valencia Pro Cleaning! Our services are available across Angwin, and we can match you with the best local house cleaning professionals in the area. Whether you want to schedule a move in, move out, or standard cleaning service, all you need to do is go online, visit our website and request a quote.
Your cleaning crew will show up right on time and do everything in its power to meet and exceed your expectations. Reach out to us and avoid any unpleasant surprises!
---
---