---
Moving into a new house is never easy. With so many things to do, from packing to deep cleaning your new residence, you probably have no time to relax and really enjoy your new place. Fortunately, at least some tasks like cleaning can be transferred to dependable move in cleaning professionals from Angwin or the area.
Not only will they clean your new house right on time for the moving day, but you can also rely on them to clean your old apartment after you've moved out. Why worry about all of that, when these skilled cleaning experts will tackle every inch of the space, making sure to leave it sparkling clean and thus help you avoid losing your security deposit.
You already know what you should do first when you move into a new house, so let's now see what should be next on your to-do list and what you can do to ease your settling in process as much as possible.
How do I settle after moving?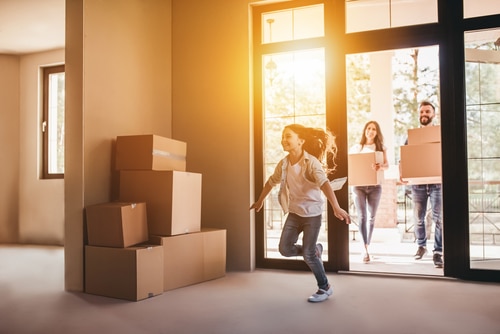 Settling into a new home can take more or less time, depending on the circumstances and how fast you can adjust to the new surroundings. However, there are certain things that you can do to make this transition smoother and more enjoyable, including the following: 
Go exploring
Once you've unpacked and have your home thoroughly cleaned by trusted local cleaners, you can finally relax and focus on your new life. The first step of your integration process is to get to know the area. Put on your comfiest shoes and go for a walk around your new neighborhood. You might want to check out the closest grocery stores, parks, restaurants, and also make sure to know where the nearest hospital and emergency room are.
Meet your neighbors
If you want to start on the right foot with your neighbors, take the time to pay them a visit and introduce yourself. They might have some useful advice to share with you and help you get to know the neighborhood better.
Find new services
If you moved from another city to Angwin, you'll need to make sure to find a new plumber, electrician, doctor, dentist, and a cleaning company ASAP. You may ask around for references or search the web to see what the best professionals near you are. 
While you might not need a dentist immediately, you definitely want to have a reliable cleaning service at your beck and call, especially if you haven't got round to cleaning since you moved in.
What does a move in cleaning include?
Every company has its unique move in cleaning checklist, so you should always make sure to confirm with them what cleaning tasks are included in your package. However, to help you get a clearer picture of what a move in cleaning usually includes, we've singled out some of the chores that are usually covered during a move in cleaning appointment:
Bathroom: clean the shower, tub, toilet, vanity area, sink, fixtures, grout, and floor
Kitchen: clean the inside & outside of appliances (oven, fridge, microwave), scrub the sink, mop the floor, and wipe cabinets
Bedroom: put clean linens on the bed, dust all the surfaces, and vacuum the carpet
All rooms: clean doors, blinds, ceiling fans, light fixtures, sweep and mop floors, clean windows, vacuum carpets, dust soft and hard surfaces, wash walls, etc.

Make sure to tell your cleaners what you need so that they can adjust the checklist to your requirements and provide you with a comprehensive cleaning experience that will leave no stone unturned.
Who are the best move in cleaning professionals in Angwin & the nearby area?
If you're searching for reliable local cleaners, contact Valencia Pro Cleaning Agency. We team up with experienced cleaning professionals who will use safe cleaning products and rely on proven cleaning techniques to deliver reliable move in cleaning services and get your home ready for you and your family to move in.
Our services are available throughout the Angwin area, so if your home is located somewhere near the Pacific Union College or in any of the surrounding neighborhoods, give us a call! You can use our simple online booking platform to schedule your cleanings with just a few clicks and get back your time.
---
---