---
Moving to a new home or apartment is one of the most stressful experiences. Luckily, there are ways to make it more comfortable and efficient. In order to get the job done quickly and efficiently, it is always a good idea to get extra help by hiring a number of professional services.
However, people are usually more focused on finding the right moving agency, and they rarely think about hiring somebody to clean their new apartments before they can fully enjoy them. The first thing you should consider before calling the new place home is how to ensure it's safe and clean. This is especially important at times like these when hygiene and health are essential. That is why finding a reliable and efficient move in cleaning service is a must, as it can help you speed up your move to Yountville or the area.
However, if you feel like doing this task on your own, you might be confused about where you should start cleaning. In this guide, you'll find a few tips to help you take on this challenging task.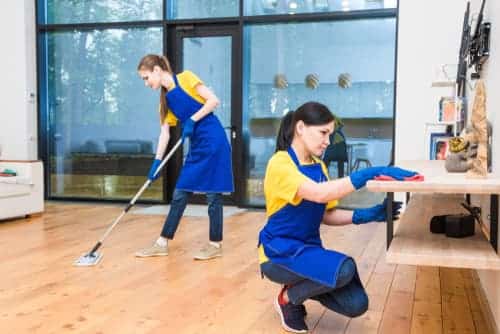 What to clean before moving in?
Cleaning is not one of the easiest tasks. Just be patient and get ready to put in extra effort and time, if needed. Once you choose where to start, you can work your way to the end.
Where & how to start cleaning?
There's a number of different cleaning strategies you can apply when you first move in. However, if you want to get the job done like a pro, you should first start from higher areas. Dust lands everywhere, and even if you can't see it at first glance, it doesn't mean the place is clean. Ceiling fans, high shelves, and cupboards are just some of the areas people usually neglect only to realize their job is half-done.
Which room should I clean first?
Believe it or not, the bathroom is not the most troubling room of your new home. Actually, the kitchen is one of the concerning areas you need to sanitize before moving on. According to the National Sanitation Foundation, places where food is stored or prepared see higher concentration of bacteria than other areas in the home.
Cleaning the fridge
It shouldn't take more than 30 minutes to do the job if you've already removed the leftovers from the previous tenants. Ideally, you want to use a cloth and warm water to wash all the shelves and drawers separately. Then, advance to the interior and give it a thorough scrub.
You don't even need to use expensive chemicals or gadgets. A simple old cloth and white vinegar will do just fine. Don't let the stubborn gunk bother you, just let the water and vinegar sit for a while and then simply rub the area until you are satisfied.
How to clean the rest of the kitchen?
The next area is pretty obvious. Hint: it involves making food. The kitchen can get pretty nasty especially if the previous owners didn't put much effort into cleaning it regularly. Use the same strategy as with any other room. Start from the ceiling and move your way down.
This way, all the dirt will simply fall down to the floor. The job is almost done once you've cleaned shelves, lighting fixtures, stoves, microwave, dishwasher, and other appliances. You can then put the finishing touch on the floors and continue with other rooms.
How do I clean a bathroom before moving in?
The process of cleaning the bathroom might require some extra work because you need to disinfect the area. To clean the bathroom, you can use soap and a sponge and just wash everything from top to the bottom. Don't forget to use an antibacterial spray.
Also, the first time you clean the bathroom before moving in, double the effort you'd normally put in. This way, you can rest assured the bathroom is safe and clean.
A useful tip: It's much safer and faster to just replace items like toilet seats or any other surfaces that have been used by others frequently.
How to find the best move in cleaning service across the Yountville area?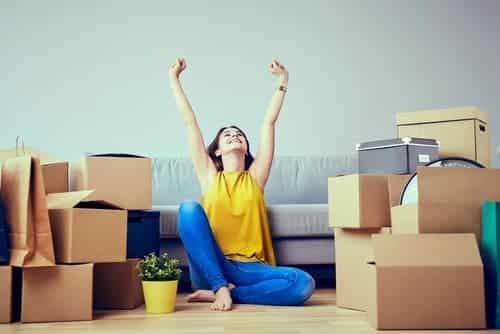 If you don't feel confident enough, or you just can't spare the time to clean your new place on your own, the quickest solution is to seek help from move-in cleaning professionals. Valencia Pro Cleaning can connect you to some of the best cleaning experts in Yountville, home of the Jack London State Historic Park.
These experts can also help you clean your old home before you move out. This is especially important if you were the owner and decided to sell. When you invite a professional to do an appraisal before selling, it is vital to clean your home thoroughly first. With the help of professional cleaners, you can have a fresh and healthy start in your new home. Contact us today!
---
---