---
Owning a home comes with a set of responsibilities that need tending to on a regular basis. Ensuring that your family is absolutely at ease and carefree while you are relaxing at home is one of the most important tasks for a homeowner. If you put a manageable cleaning schedule in place, you're on the right track to keeping your house consistently healthy.
Starting off in your new home with a clean slate can be very helpful. This is where dependable move in cleaning in Yountville comes in. If you get a good head start, the chances are you'll get into a cleaning routine more easily. Read on to find out what habits you should adopt to keep your new home germ-free and keep health hazards at bay.
How can I make my new home healthy?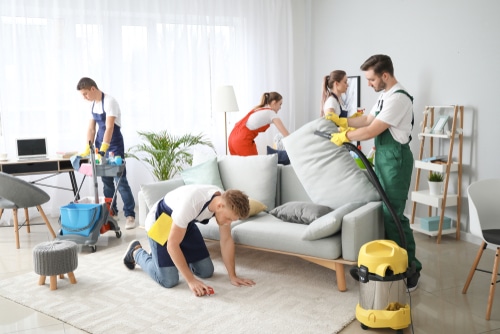 Your home should be a safe haven where you retreat from the outside world. How do you prevent threats from infiltrating your most intimate space and endangering the health and well-being of your family? Luckily, you can keep potential hazards at a safe distance if you pay attention to several things at home:
Put a stop to dust: Dust mites can significantly reduce indoor air quality and trigger allergy flare-ups. To stop them from overtaking your home, vacuum carpets and upholstery, and dust surfaces regularly.
Check for the presence of mold: Mold poses a danger for your airways. Make sure that your space is warm and dry to prevent its growth. Stay alert to telltale signs of the spread of mold.
Stop smoking indoors: Nicotine poses serious health risks. Reduce your family's exposure to second-hand smoke and try minimizing smoking indoors if not quitting it altogether.
Have the house tested for harmful substances: Before you move in, it would be a good idea to have the house inspected for radon and lead. These chemicals can have grave consequences of your health, so it's better to stay on the safe side.
Introduce indoor plants: Apart from improving the appearance of your space, greenery also boosts indoor air quality. Caring for plants is also an enjoyable pastime for most people.
Reduce clutter: Adopting a minimalist lifestyle can make cleaning much easier and faster. What is more, it may also provide more mental clarity and a sense of freedom.
Set up a feasible cleaning schedule: Routine cleaning wards off dirt and allergens. Your schedule should include both ongoing regular cleaning and occasional deep cleans.
Apply all-natural cleaning products: Minimize the possibility of asthma attacks by picking environmentally friendly cleaning agents. There are many harmless DIY options you could make using easily available supplies, like baking soda and vinegar.
Keep up with disinfection: Proper disinfection is the only way to effectively kill pathogens. You should pay special attention to high-touch areas, like door handles, light switches, and remote controls.
Enlist the help of cleaning professionals: No amateur can clean as effectively as a trained specialist. Experts know exactly which parts of the home to focus on and the best methods to do it.
Which company renders efficient move in cleaning in Yountville?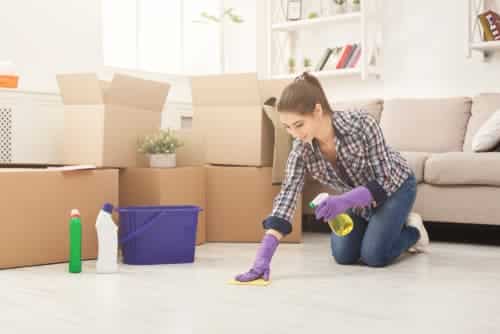 If you'd rather enjoy your free time in Lincoln Theater or another entertainment venue in Yountville than do chores at home, contact Valencia Pro Cleaning. The carefully vetted cleaners we work with will go through everything on your move in cleaning checklist with care and attention to detail. These professionals will go the extra mile to facilitate your transition to a new home.
And that's not all. Not only will we get a new house ready for you to settle in but we can also keep it pristine week in, week out. Feel free to reach out to us for thorough move out cleaning services, reliable basic maintenance, or heavy-duty deep cleaning before a home appraisal. We promise unwavering quality and an all-around enjoyable customer experience. Let's get started!
---
---