---
Moving house typically involves unique and often overwhelming challenges. Aside from causing great turmoil, it often burdens you with exhausting responsibilities, like packing your belongings and arranging for moving services. With everything else that's going on, you are unlikely to have time and energy to clean your old house. However, this is an essential moving task that shouldn't be overlooked.
Read on to find out how to perform thorough move out cleaning that leaves nothing to be desired. If you've spread yourself thin and can't muster the energy to do the cleaning yourself, a dependable move out cleaning service in Yountville will have your back. A crew of professional cleaners will take the stress out of your move so you're free to rest or focus on other duties.
What should you clean before moving out?
If you've been renting the place, you'd want to meet your landlord's expectations and get your security deposit back in full. If you're selling the property that's in your possession, presenting the new tenants with a hygienic space is always a nice touch. Regardless, move out cleaning is a necessary step in your moving process.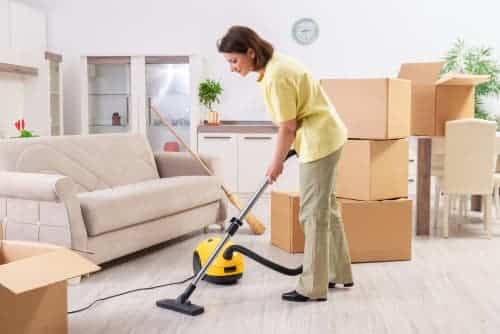 Typically, move out cleaning is more comprehensive and detailed than standard maintenance cleaning. The reason behind this is that it aims to eliminate every trace of dirt even in the hidden or inaccessible areas to prepare the house for a new resident.
Generally, move out cleaning should include these tasks:
Around the house
Emptying trash cans
Dusting and wet wiping baseboards, light fixtures, ceiling fans, picture frames, mirrors, and blinds
Vacuuming all upholstery, carpets, and area rugs
Vacuuming and mopping floors
Cleaning windows, window sills, and doors
Bathrooms
Cleaning cabinets on the outside and on the inside
Cleaning the vanity and sink
Cleaning and shining plumbing fixtures
Cleaning the tub, shower, and toilet
Kitchen
Cleaning cabinets on the outside and on the inside
Cleaning appliance exteriors and interiors, including the refrigerator, microwave, oven, etc.
Cleaning the countertops, the sink, and the faucet
Due to its large scope, move out cleaning can be time-consuming and exhausting, especially if your home is spacious and if it's been a while since you had it professionally cleaned. This is why many homeowners hire a team of trained and experienced cleaners to carry out their move out cleaning. In this case, you can further customize your checklist by discussing your needs with your cleaning company. For example, you could instruct the crew to be extra thorough in certain areas of your home or to perform additional duties.
How do I find a reliable move out cleaning service in Yountville?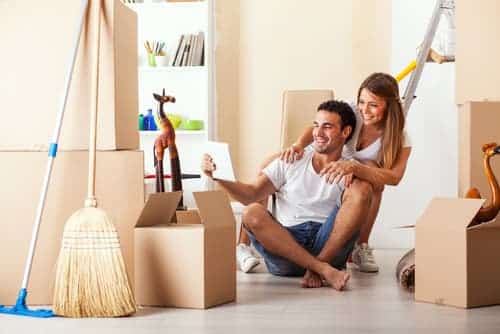 At Valencia Pro Cleaning, we are dedicated to rendering streamlined move out cleaning in Yountville and the surrounding areas. You can count on us to perform move out cleaning services using advanced methods and quality tools. Apart from helping clients stay on their landlord's good side, our specialist move out cleaning can also get your home appraised for more.
In case you're wondering how to make your new home healthy, we have a solution to this as well. Thanks to our unfailing expertise and extensive move in cleaning checklist, your new house will be spotless in no time. Feel free to contact us for ongoing basic cleaning and detailed deep cleaning, too. Our fees are competitive and you only pay after the service is done.
We'll help clear your schedule so you can enjoy yourself at Stag's Leap Wine Cellars or Silver Oak Cellars without the thought of cleaning preying on your mind. Get in touch with us today!
---
---