---
Throwing a surprise party or hosting a special event you've been looking forward to is a great way to spend quality time with those you love. There is, however, an inevitable downside to organizing any kind of casual get-together: post-party cleaning. Stained walls, spills, crumbs, leads of dirty dishes, and leftovers can make your house look like a disaster zone. 
Getting your house back to its previous state can easily spoil the entire party mood. If you'd rather stay in bed after an amazing night, experienced Napa cleaning services can make it happen. 
Nonetheless, keep on reading if you'd like to learn what are the top 6 after-party spots you have to deal with before a well-deserved nap.
What should you clean after a party?
While prepping your house for guests can be difficult, post-party cleanup can be a real hassle if you don't have a plan and the right supplies for the process. All it takes is a bit of goodwill and a checklist for a methodical, thorough approach. Take the following steps to ensure your place is properly sanitized once the party ends: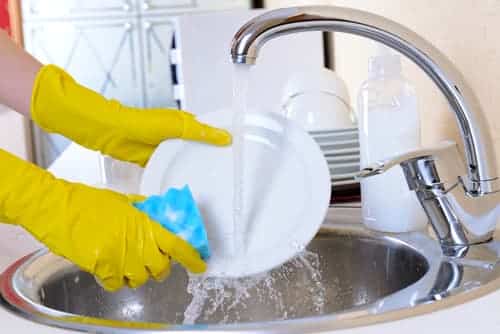 #1: Inspect carpets and rugs 
Foot traffic and spills cause a lot of damage to carpets and rugs, and the longer you wait to address them, the harder it gets to bring your floor coverings back to life. The good news is there are plenty of ways to get rid of stains, most of which require household products you probably already have. A mild dish soap, soft bristle brush, and warm water will make quick work of this task. 
#2: Polish furniture pieces 
If you've already spot-cleaned sticky stains, now it's time to look for loose crumbs, spills, and droppings from the night before. This is also a good moment to use your handheld vacuum and microfiber cloth to eliminate any dirt and debris buildups.
#3: Wash the dishes
You can't get the kitchen back to its usual pristine state unless your dishes are out of the way. Even if you've loaded the dishwasher right after the party, chances are you still have some dirty glasses lying around. Whether you use a dishwasher or wash dishes by hand, keep in mind this is one of the vital steps to a successful post-party cleanup. 
#4: Disinfect bathroom surfaces 
Bathroom maintenance should be on top of your check-up list. Assuming most of your guests used only the toilet and sink, you should pay particular attention to these features.
Allow the disinfectant to sit for 15 to 20 minutes before wiping the surfaces with a clean cloth. 
#5: Don't forget your floors
Sticky floors, spilled drinks, and drinks can easily ruin a big celebration party. Without proper care, your floors become magnets for bacteria that can be harmful to your health. For this reason, make sure you tackle them thoroughly and in the right way. You should vacuum the floor first to remove debris and then mop it with a warm solution. 
#6: Check outdoor areas
An exciting celebration outside can easily take a toll on your terrace, patio, or backyard. Turning these into a party central means they'll most likely need extensive tidying the next day. A good way to do this is to start with a five-minute speed round of pickup, and then move on to more detailed chores.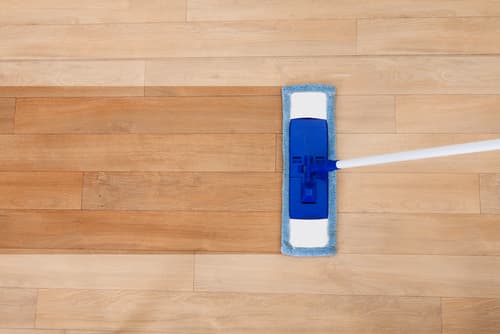 Where in Napa can I find expert cleaning services?
Are you looking for advanced house cleaning to give your home lasting freshness? Or perhaps you need expert advice on how to deal with stubborn after-party stains? You're in the right place because Valencia Pro Cleaning has you covered!
There's no reason to waste hours scrubbing with us by your side. We'll match you with the most qualified experts in the region, so you can focus on the things that matter. Reach out to us and finally enjoy all the benefits of expert party cleaning. Stroll down Napa or have a well-deserved day off to explore the beauty of Napa Valley AVA. 
Get in touch with us and book the service you need!
---
---