---
Tidying your bedroom has benefits that go beyond having an organized space. It contributes to overall well-being and helps you take on the world every morning. These are only some of the reasons why it's vital to keep it in pristine condition.
In case you don't know where to start, don't hesitate to reach out to reliable home cleaning in Napa for help. With professionals by your side, you can rest easy knowing every inch of your bedroom is safe and hygienic.
Nonetheless, if you'd like to learn more about the importance of integrating tricks of the trade into your routine, keep on reading! 
What are the benefits of having a clean bedroom?
Don't overestimate the power of grime and fall into one of the most common housekeeping pitfalls. Instead, get the right tools and learn the top 5 reasons why regular room maintenance contributes to a happier life: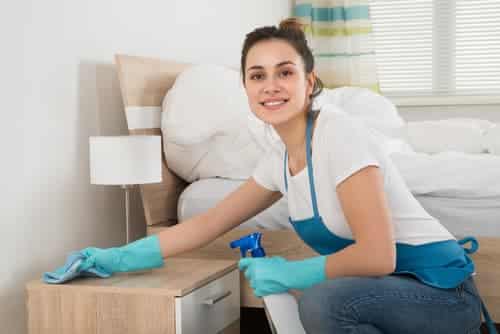 1. Better Sleep Quality
Healthy sleep is the key element to restoring your energy properly after a long day. Your body needs a chance to recharge and your mind to relax in a tidy environment where the air circulation is good and the room temperature is ideal. However, if your sleeping space is cluttered, you can only imagine how high the cortisol levels can get at times when all you need is a good night's sleep.
2. Improved Health
A messy bedroom not only makes your home look less appealing, but it can cause many respiratory issues, allergies, and a disorganized mental state. Having a squeaky clean bedroom promotes better health in the long run since it creates the feeling of accomplishment and encourages positivity. 
3. More Free Time
If you've ever been stuck in a bedroom dusting for hours or looking frantically for that specific sweater under the pile of carelessly scattered clothes, then you know what it means to waste your valuable time due to a poorly organized bedroom.  
 4. Reduced Stress
You've probably already heard the old saying that tidying your place clears up your mind. If looking for an efficient and easy way to reset your life and eliminate stress, a neat bedroom is a way to go. Turning it into your little oasis will give you peace of mind and make you feel relaxed during difficult times.
6. Enhanced creativity & productivity
Feeling uninspired and bored? Have too many unfinished projects waiting? It's no wonder if you get easily distracted by the sheer amount of everyday mess. Unlike a cluttered one, which reduces your productivity and ability to focus, a well-organized bedroom will get your creative juices flowing. Take a bit of your time to remove all the external stimuli so you can concentrate on things that genuinely matter. 
How often should you clean your bedroom?
Although the frequency mostly depends on your maintenance habits, for most people it becomes necessary to spruce up the bedroom at least once a week. To stay on top of clutter, you can either undertake small amounts of housework every day or tackle the entire area thoroughly in one go.
However, the first solution might be better if you have pets or children that sleep in the room as well – it ensures there are no allergens, bacteria, and bodily debris build-ups.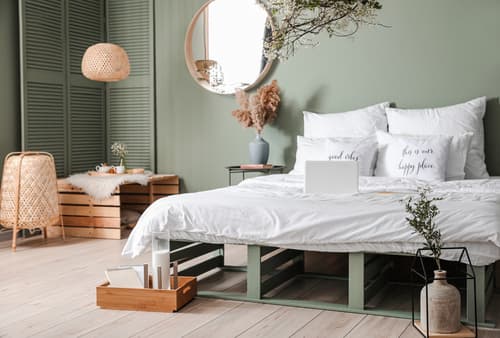 Who offers quality home cleaning in Napa?
You're looking for quick ways to deal with your bedroom? Or perhaps you need expert advice on how to make your living room feel new again? You're in luck because with Valencia Pro Cleaning you'll never want to go back to home upkeep on your own. 
You can count on us to match you with the most reliable specialists in the area,  that will reduce the workload and take your mind off housework. There's no reason to waste any of your time scrubbing away for hours when you can do things that truly matter. Take some time to yourself at Silverado Spa and finally have a well-deserved day off. Contact us today and book the service you need! 
---
---