---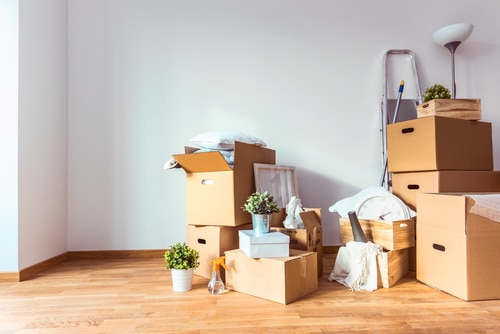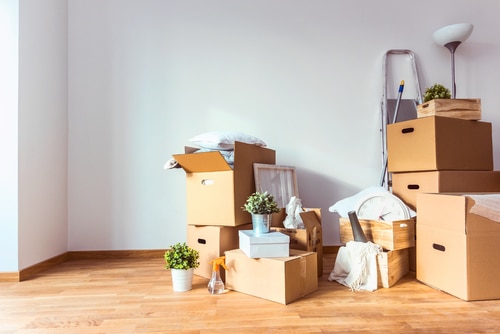 You are eager to settle into your new home, and you can't wait to give your interior design talents a go. No matter how neat and tidy the previous owners kept the place, once the furniture and belongings are out, the leftover dirt, grime, and debris become visible. Dust and bacteria can cause havoc in your home, not to mention that they are a source of many allergies and diseases. Don't allow them to take hold, it's best to address this issue right away.
For a fresh start in your new home in Calistoga, a thorough clean of the property is in order. Not only will it produce immediate results, but it'll also help with your regular home cleaning in the long run. If you decide to do it on your own, a few tips can make the cleaning process easier. Of course, you can always call on a professional move in cleaning service to handle it for you.
How do you clean a kitchen when you move in?
One of the rooms that collects the most grease, dirt, and leftover food particles is obviously the kitchen. This especially applies to homes where cabinets and kitchen appliances are already installed and used by the previous tenant. Dust and grime particles easily go in and through the cabinets, as well as behind and below the fridge. Left unattended, they can develop bacteria over time and move to plates, silverware, and food. Avoid the usual cleaning mistakes by following this step-by-step guide:
Start from the top: Dust the ceiling, fans, and light fixtures and use the central vacuum hose to reach the high spots.
Clean the walls: For painted walls, use a sponge mixing water and regular liquid detergent. Scrub and dry with an old cloth. Walls covered in wallpaper can be cleaned with a microfiber cloth for dust and then scrubbing on a soap and water mix.
Clean the cabinets and countertops: Mix vinegar and warm water and add to a soft cloth for a thorough clean of the inside and doors of cabinets. The counter areas are easier to clean due to their accessibility but pay attention to the cracks between countertop sections.
Scrub the sink: Give the sink a good scrub down with a soap-dispensing dish brush and disinfect with a mix of water and vinegar.
Clean kitchen appliances:
Unplug the refrigerator and move it away from the wall to remove built-up debris.
Remove the drawers and thoroughly wipe with an all-purpose cleaner.
Apply the same method to clean the stove and dishwasher.
Finish with the floors: Thoroughly vacuum every nook and corner of the kitchen and end with mopping, using a safe product for the surface.
How do I deep clean my bathroom before moving?
As you will most likely be going in and out of the bathroom while deep cleaning your new home, it's best to leave the bathroom for last. Like with the kitchen, start at the top and work your way down to the bottom.
Clean the walls with a duster to remove dirt and dander from the ceiling and light fixtures. Using a bleach cleanser, clean the window frames and remove the mold. Clean the insides of cabinets and the closet with an all-purpose cleaner.
To remove soap scum and grout in the bathtub, pour hot water, apply baking soda to the tub surface, and scrub with a sponge or a special grout cleaning brush. For the toilet, use a bristle scrub brush and disinfect with a bleach solution.
Who can I call for Calistoga's reliable move in cleaning services near me?

Moving doesn't have to be as stressful as it looks. With the #1 cleaning services in Calistoga by your side, you'll have one less thing to worry about. Valencia Pro Cleaning will match you with a team of thoroughly screened and highly qualified professionals for all your cleaning needs, be it regular housekeeping, or deep and move in/move out cleaning.
Let the cleaning experts work their magic while you take a stroll through Castello di Amorosa for some wine tasting and outdoor fun. Your trusted cleaning service is waiting for you. Give us a call and book today!
---
---